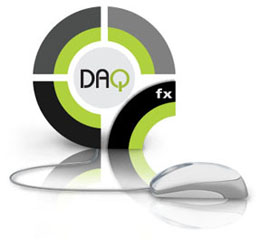 At DAQfx Business Solutions we offer:
Private Training:


Tutoring for everyone from beginner to advanced user levels Windows and Mac OS environments, Microsoft Office, Adobe Products (Photoshop, Dreamweaver, Flash, etc), iLife and other software.



Professional Tech Support


Custom built machines:


From a gamer platform to business center, to media center for your living room, we can built, design, and set-up a machine for any of your computer needs.



Network Solutions:


Design, install, and configure your networks. Anything from small home LAN′s to file backup, share networks for business use.



Database Programming/Consulting


PHP Database Programming, MYSQL Backend, FileMaker Pro Support.